About TGIF!
Thank Gateway It's Friday! (TGIF!) is a youth club for children with a mild learning disability and/or autism and their siblings.
TGIF! was created as an extension of our adult Gateway Services for children. Many children who attend TGIF! then go on to our Tuesday Gateway Club which is for adults aged 18-30. For more information on Gateway click here.
The activities on offer at TGIF! are planned collaboratively with the children, and there is a wide range on offer. Each week there are sports, games, art and crafts, films, quizzes and cooking. There are regular extra activities too, such as Halloween and Christmas parties, Easter Egg hunts and sports-themed days. Children may also choose to just relax and enjoy spending time with other young people. TGIF! is a great place to meet new friends and develop social skills. The group will help children to build confidence and support good mental health. TGIF! has a staff team of Group Leader and 3 support staff, alongside volunteers when available, to facilitate the different activities. Children are encouraged to freely explore the building and activities on offer.
TGIF! is suitable for children with a mild learning disability and/or autism. If your child requires 1-2-1 support or constant supervision, we are unable to offer them a space. This is to ensure the safety of all children, staff and volunteers.
If your child requires greater support/supervision and adult-led activities within smaller groups, we recommend our Saturday morning groups Communicate, Shine Out and Soundbites.
To find out more about TGIF! please contact us.
You can apply for a place using our online application form.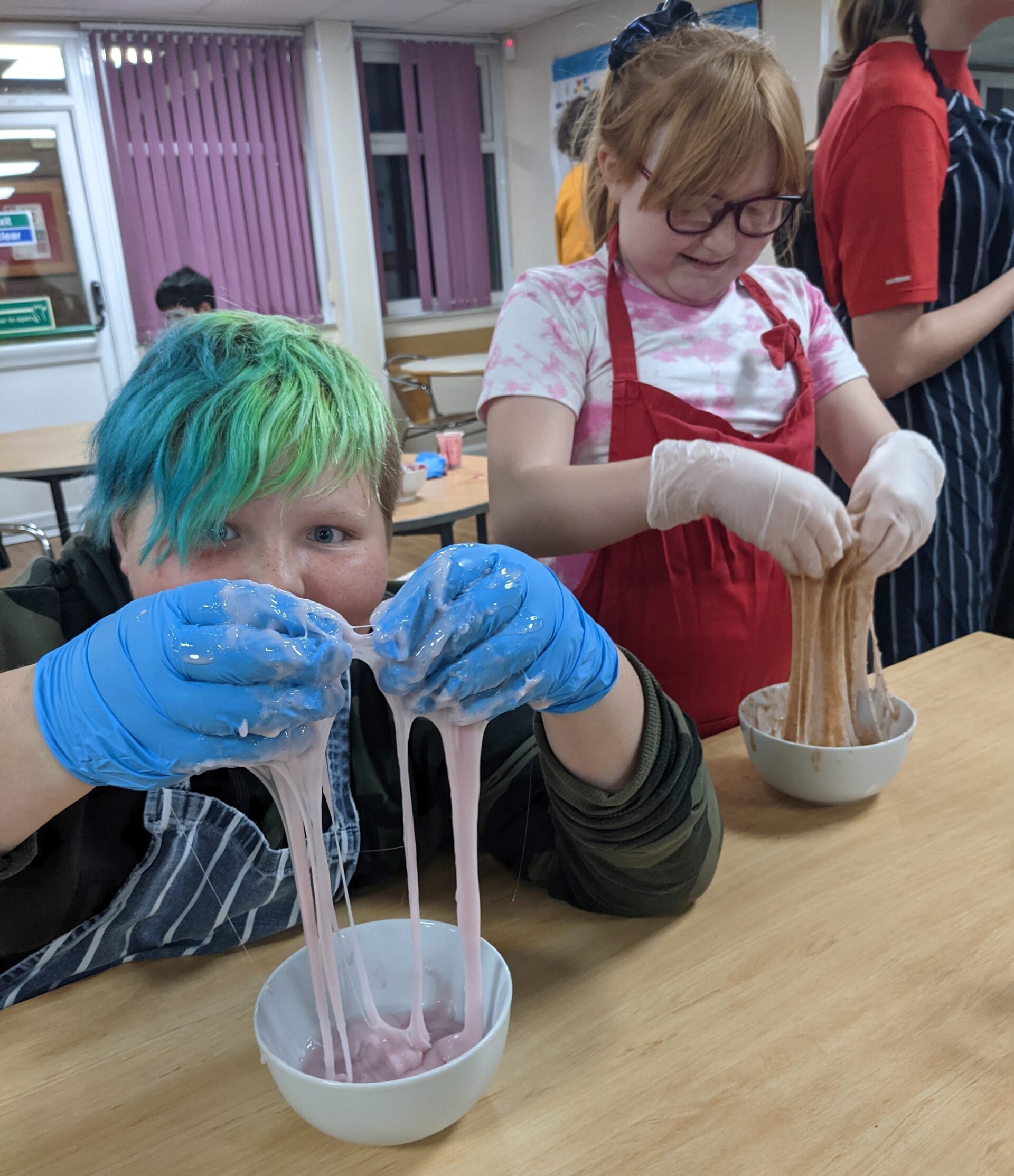 Slime making at Halloween
Football in our purpose-built sports hall
TGIF! Details
Delivery dates: Fridays in school term-time only.
Time: 6:30pm – 8:30pm
Venue: Norfolk Lodge, Park grange Road, Sheffield S2 3QF.
Cost: £3 per session. This is charged per term and is payable at the start of each new term.
Session Structure: 2 x 45-minute blocks of activity with a 30-minute snack break from 7:15pm – 7:45pm.
Break: A healthy snack is provided, this varies each week but usually includes fruit. We unfortunately cannot accommodate dietary requirements including allergies but children are welcome to bring their own snack.
Suitability: o For children aged 6 – 17 who are able to be unsupervised. We cannot provide 1-2-1 support during this session. If your child requires this, or may need support with personal care, we ask that a parent/carer remains on site for the duration of the session.

Parent/Carers: Our 'Parent Carer Room' is available during this session. Relax and meet other parent/carers of children with additional needs. Refreshments are provided.
Sheffield Mencap & Gateway does not want anyone to be excluded because of the cost to attend our services. Please contact us if you feel this applies to you.
TGIF! Activities to try at home