About Communicate
At Communicate we aim to improve social interaction and communication for children with learning disabilities and/or autism. We do this through engaging and relaxing activities including arts and crafts, team games and sports. We choose activities that help to improve turn-taking abilities, attention and focus, listening skills and children's abilities to follow instructions, share space and to have conversations. The Communicate project is designed to help children with learning disabilities and/or autism to engage in interactions and communications which they may ordinarily find challenging.
Communicate is split into two sub-groups:
10am – 11am for children who prefer arts and crafts, table-based activities.
11:15am – 12:15pm for children who prefer sports, delivered in our multi-use sports hall.
To find out more about Communicate, please contact us.
You can apply for a place using our online application form.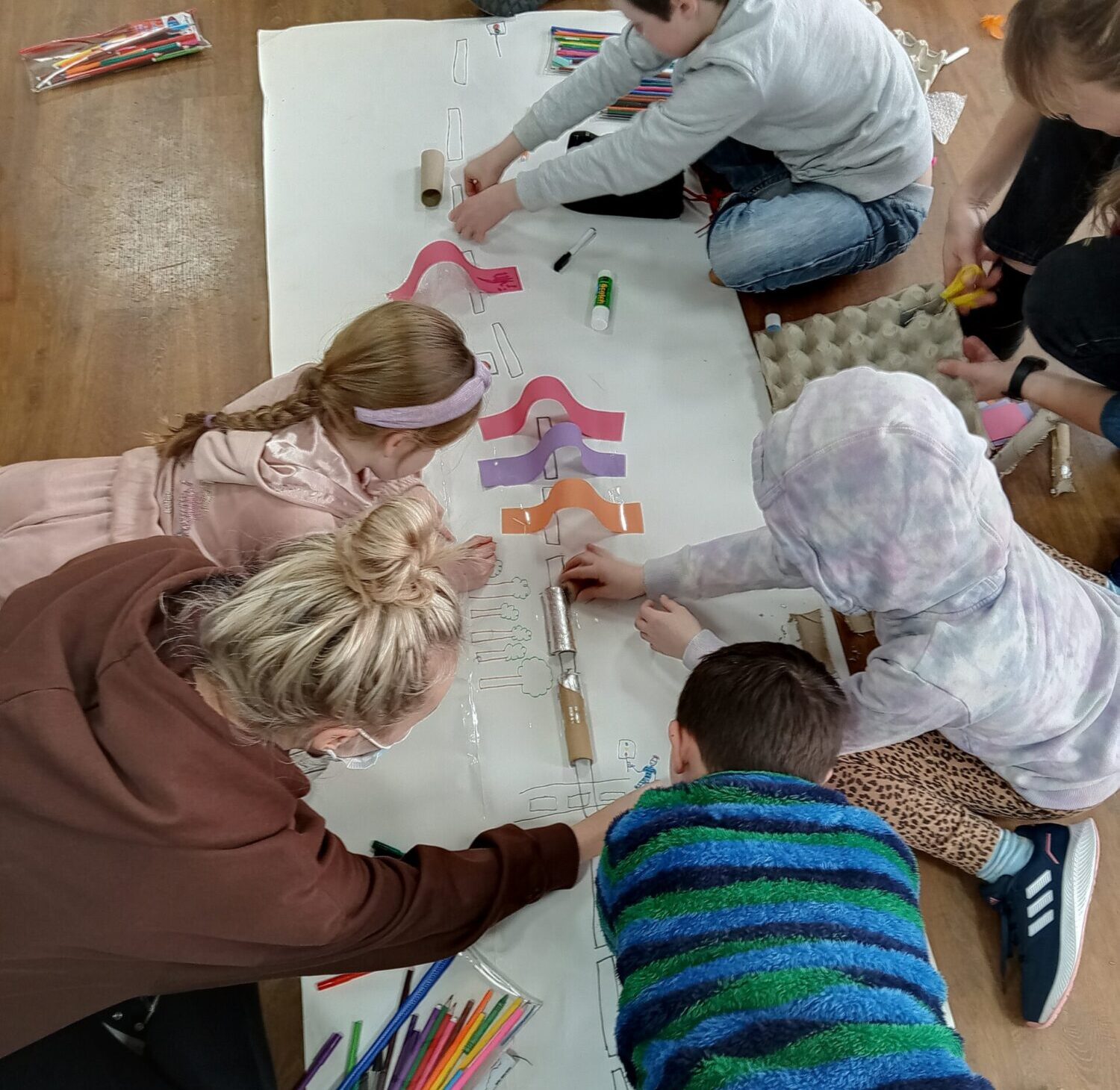 Working together on an a marble obstacle course
Communicate Details
Delivery dates: Saturdays in school term-time only.
Times: 10am – 11am for ages 6 – 9 and 11am – 12pm for ages 10 – 12.
Break/Social Times: 15 minutes prior to each group starting: 9:45am – 10am and 10:45 – 11am.
Snack: Toast, crumpets, fruit and drinks are included at break time.
Venue: Norfolk Lodge, Park Grange Road, Sheffield S2 3QF.
Cost: £3 per session. This is charged per term and is payable at the start of each new term.
Suitability: We can not provide 1-2-1 support during this session. If your child requires this, or may need support with personal care, we ask that a parent/carer remains on site for the duration of the session.
Parent/Carers: Our 'Parent Carer Room' is available during this session. Relax and meet other parent/carers of children with additional needs. Refreshments are provided.
Sheffield Mencap & Gateway does not want anyone to be excluded because of the cost to attend our services. Please contact us if you feel this applies to you.
Communicate activities to try at home