About Shine Out on Saturdays
Shine Out on Saturdays (SOS) is a lively performing arts club for young people with learning disabilities and/or autism. We have 2 different SOS groups: for ages 6 – 12 and for ages 13 – 17. SOS uses drama, dance, comedy, music and art to develop self-confidence and social skills. The project also provides a great opportunity for young people interested in performance to develop their skills through working with professional workshop leaders. SOS encourages creativity in a safe place with a positive and supportive environment.
Every year, SOS create and perform their own show in a Sheffield Theatre. The children take the lead with every aspect of the performance – from the initial idea to costumes, props, the soundtrack and stage direction. You can read more about this here.
To find out more about Shine Out on Saturday, please contact us.
You can apply for a place using our online application form.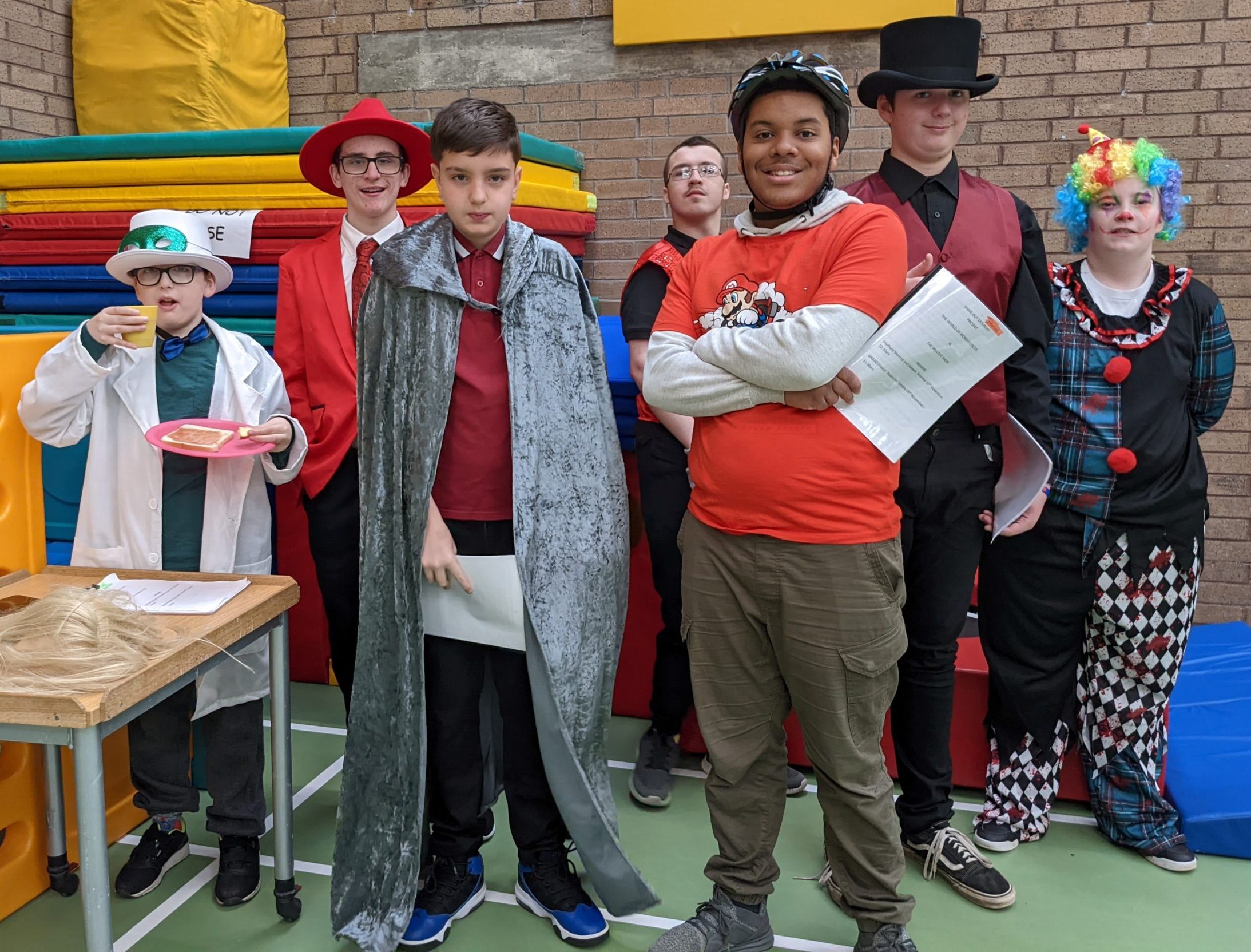 Shine Out on Saturday Details
Delivery dates: Saturdays in school term-time only.
Times: 10am – 11am for ages 6 – 12 and 11am – 12pm for ages 13 – 17.
Break/Social Times: 9:45am – 10am for ages 6 – 12 and 10:45 – 11am for ages 13 – 17.
Snack: Toast, crumpets, fruit and drinks are included at break time.
Venue: Norfolk Lodge, Park grange Road, Sheffield S2 3QF.
Cost: £3 per session. This is charged per term and is payable at the start of each new term.
Suitability: We can not provide 1-2-1 support during this session. If your child requires this, or may need support with personal care, we ask that a parent/carer remains on site for the duration of the session.
Parent/Carers: Our 'Parent Carer Room' is available during this session. Relax and meet other parent/carers of children with additional needs. Refreshments are provided.
Sheffield Mencap & Gateway does not want anyone to be excluded because of the cost to attend our services. Please contact us if you feel this applies to you.
Shine Out on Saturday activities to try at home