Shine Out on Saturday (SOS) is our performance and visual arts group for children aged 6 – 17. The group enjoys activities including circus skills, dance, puppetry, comedy, improvisation and mime. SOS is a vibrant, welcoming group and the children who attend have formed close friendships.
SOS staff Dave and Leonie, along with a team of amazing volunteers and visiting professionals, make sure that everybody feels included and comfortable expressing themselves creatively.
Every year SOS develop their own show and perform it publicly in a Sheffield Theatre. Last year's performance was aptly titled 'The Greatest Show!' and you can read all about it here.
The children are given creative control of the SOS shows, with the freedom to explore and develop their ideas, no matter how weird and wonderful! We can't wait to see what this year's show brings.
To celebrate the 70th anniversary of Sheffield Mencap and Gateway, we are collecting 70 stories from our members, carers, staff and volunteers. Some of the children who attend SOS have shared their stories of what Mencap means to them.
Story 18: Hassan Taylor, Story 19: Maisie Worrall, Story 20: Billy Roe & Story 21: Briony Blankhorn
Tom: "Mencap is Mencap. I enjoy doing performance and improvisation"
---
Maisie, written with help from her mum: "The socializing with friends and people who understand me. Having some independence. Knowing the staff and volunteers are there to support me. I have gained in confidence. I have tried new things"
---
Briony: "Favourite thing is coming on a Thursday to do Fitness and Saturday Shine Out. It's seeing a dog and acting out"
---
Billy: "Twerking, people, fun, play, games, reading books. It allows me to be myself and that means me twerking. I love my little sister coming to TGIF"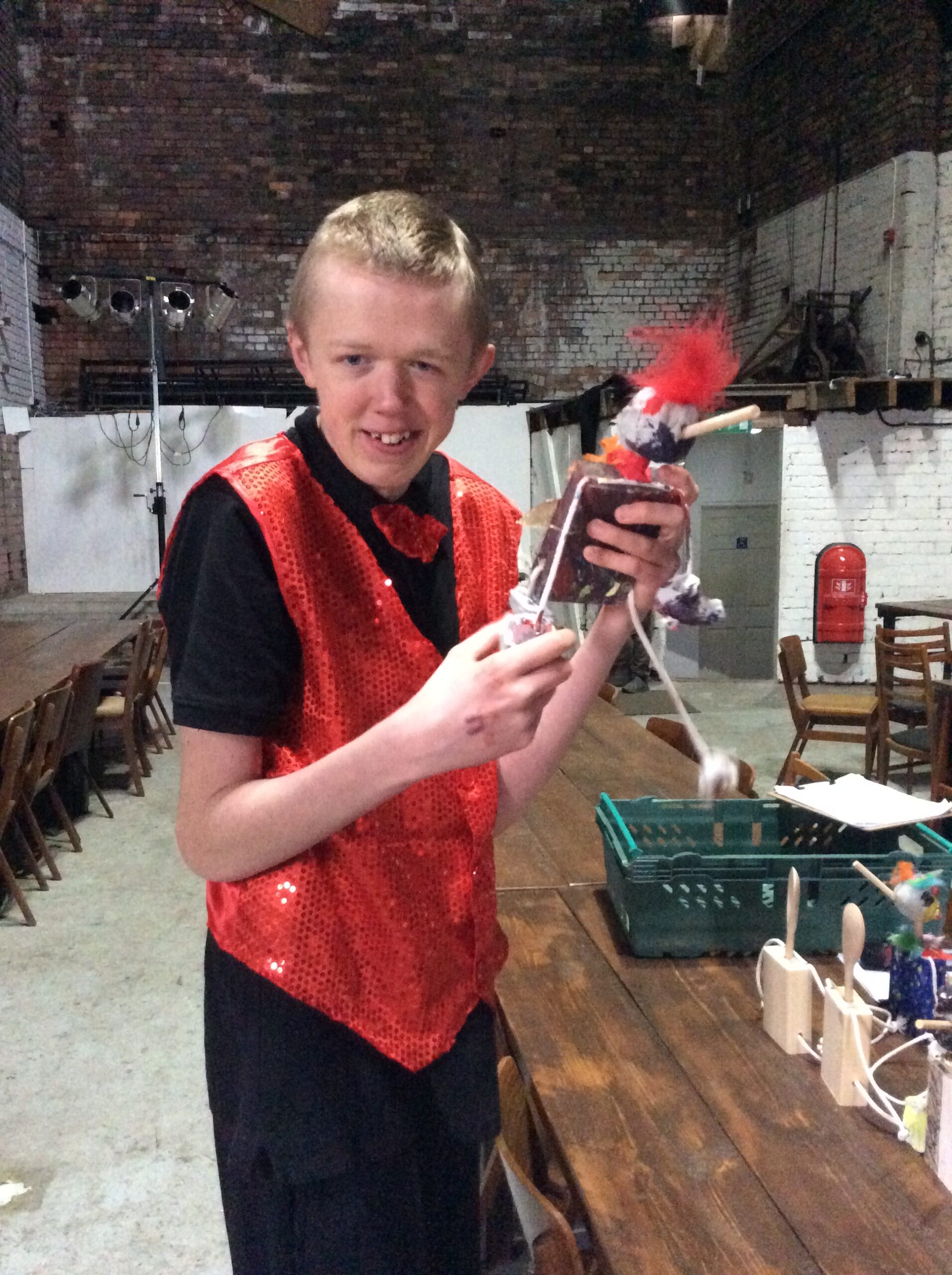 Story 23: Blake Rogers and Story 24: Joel Williams
Blake's story, as told to his mum Kelly:
"I started attending TGIF when I was 10 years old. I was shy and needed a lot of support and encouragement to participate in the activities at first. But now my confidence has grown hugely and I attend three more groups.
There are lots of things I enjoy about coming to Mencap. Having lots of laughs and jokes with the other members. I enjoy baking and playing games like bingo on a Tuesday night, especially when I win! I also like all the staff and volunteers because they support me a lot. I want to keep coming to Mencap forever, so I can keep making new friends and having lots of fun."