Our wonderful 'Ten Stories' book has now been published!
'Ten Stories' was created to celebrate the 70th anniversary of Sheffield Mencap and Gateway and tell the stories of ten of our members, carers and families. The writer – Sheffield Mencap's Volunteering and Gateway Manager, Jonathan Raimondi – gave us some insight into the ideas behind the book, and the process of creating it together with the people it profiles.
To celebrate SMG's 70th anniversary, Claire Fletcher (Mencap Communications Consultant) and I had the idea of a little book. We didn't want it to just be about our history.
We wanted it to really tell the story of everything we're all about; how the place feels, the difference it makes to people, and how it becomes a huge part of their lives. More than anything, we wanted to tell the stories of some of those people – our members and carers, the people who founded the place and who make it everything it is.
I was very pleased and proud to offer to do the interviews and write the book. Thousands upon thousands of people love and have loved this place and have felt it make a great difference in their lives, so it made sense that I, as one of them, would write it. I knew, from 15 years here, that the members would give the most lovely, poignant answers. What I wasn't expecting though, was everyone to be so open and generous in sharing their stories. I quickly realised the less of me in there the better! I didn't need to tell the stories- I just needed to ask the questions, and write it up, so that you can read our members and their families and carers telling their stories themselves.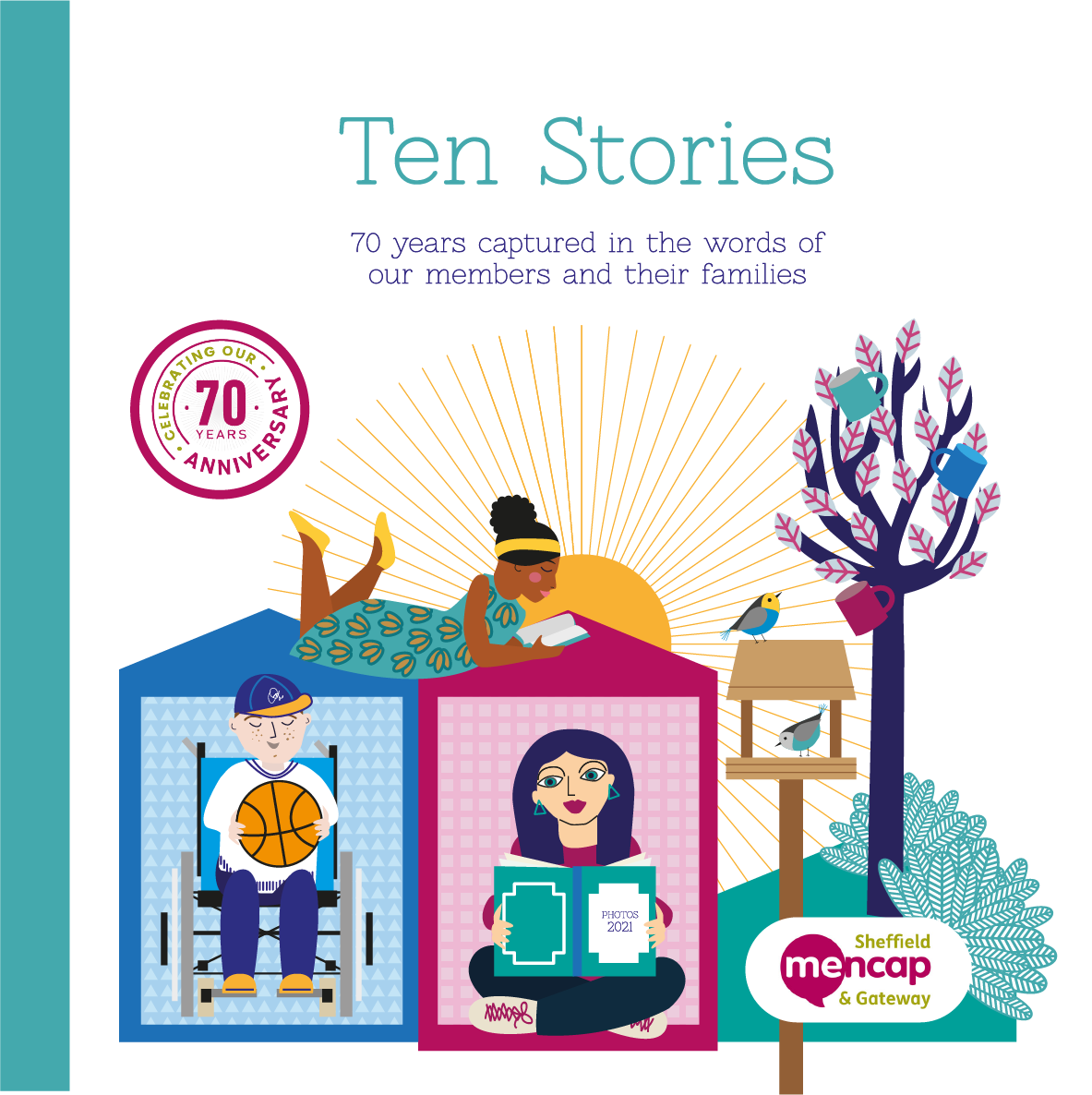 The hardest job by far was trying to pick who to talk to. I tried to pick a range of members who would cover as many of our projects and as many years of our history as possible (including one who's been coming for well over 50 years, before Norfolk Lodge was even built!). There are definitely some real characters in there who everybody at SMG knows and many more get a mention too – staff, members and absent friends. My wife Alex (who has her own connections to Norfolk Lodge) did the artwork and there are lovely portraits of each family too by photographer Joe Horner.
I'm sure there are a few stories in there that will give you a chuckle or two, and there are definitely a few tears there as well. But I'd really like to think you'll come out of reading it with a smile on your face and feeling a little warmer inside, like a visit to Norfolk Lodge. That's the main thing that comes out of the book. Seventy years worth of laughter and warmth and everyone who has contributed to that, it's all in the walls of the place. We really hope you enjoy it.