We will be holding a photography exhibition entitled 'This is Me' in Orchard Square during this year's Learning Disability Week.
The exhibition is a series of photographic portraits of our members shot by Sheffield-based photographer Joe Horner, a British Portrait and Portrait of Humanity award winner. Each photograph was planned collaboratively with the subject, with meaningful locations, props and people included to create a visual snapshot of each person's life.
Learning Disability Week, running from 19th – 25th June 2023, is an annual campaign to raise awareness of learning disabilities and develop the public perception of what life looks like for somebody with a learning disability. The 'This is Me' exhibition aims to increase the visibility of Sheffield's learning disability community and celebrate their stories.
'This is Me' includes portraits of  our members Cuthbert, 59, together with images of Dominica where he lived for 17 years, and 7-year-old twins Eloise and Emily who are shown exploring their favourite 'magical woods'.
'This is Me' is free to visit and will be open to the public from 10:30am – 4pm on Thursday 22nd, Friday 23rd and Saturday 24th June. It is located in the covered walkway leading into Orchard Square from Fargate.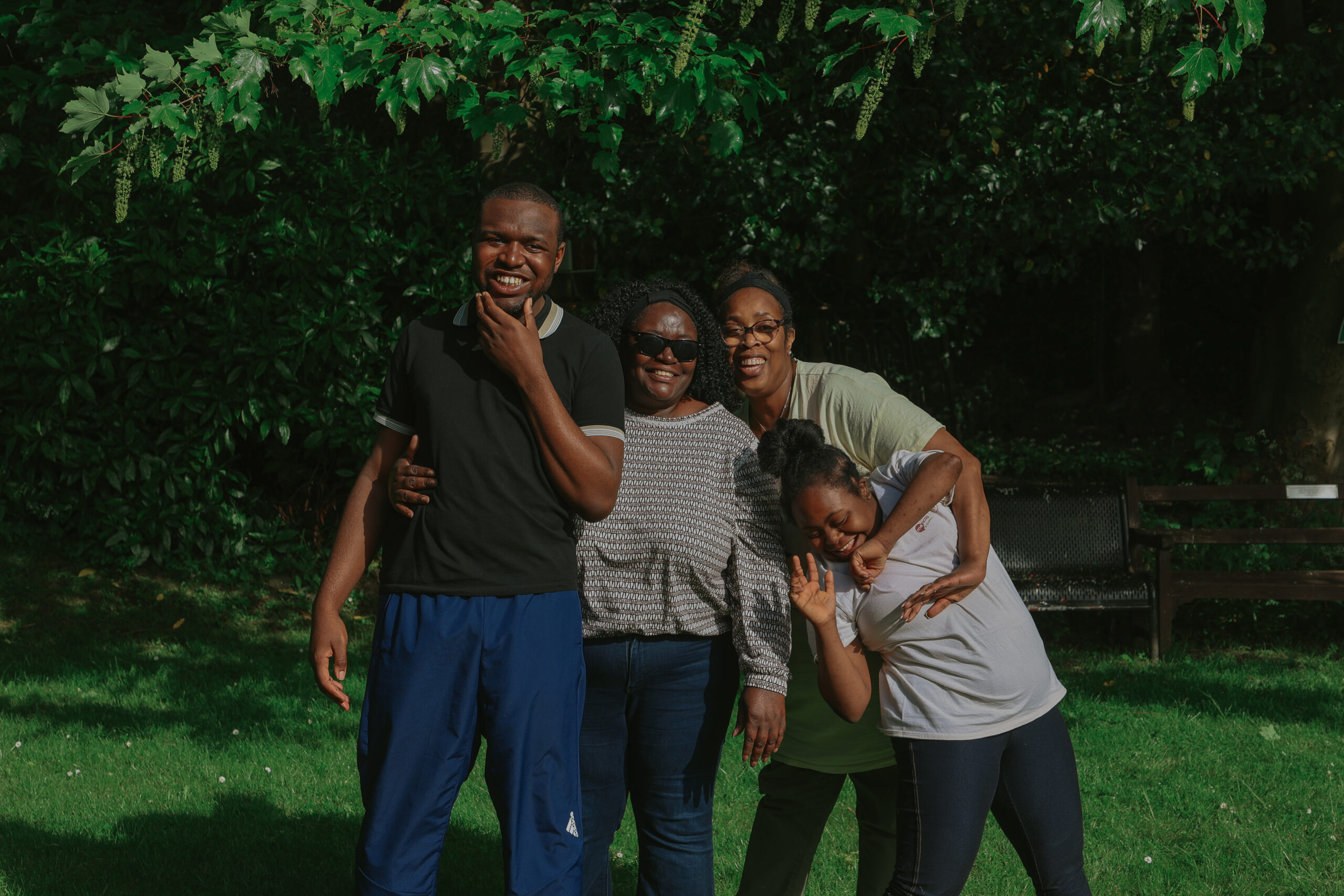 It is incredibly important to us that people with a learning disability are an active, visible and vital part of Sheffield's communities. We are happy and proud to be able to share this exhibition with the public this Learning Disability Week and hope that as many people as possible will come along and see the photos for themselves. Each portrait captures the personality and individuality of each person and encourages the viewer to see the person beyond the disability.