Our Out and About programme of activities are group meet-ups in different places around Sheffield.
There are different groups for different interests, but all Out and About activities promise to be fun, welcoming and sociable, helping to boost confidence and general wellbeing.
Our regular groups are a good respite opportunity for families and carers, who can rest assured that their relative is in a safe and supportive environment with trained staff.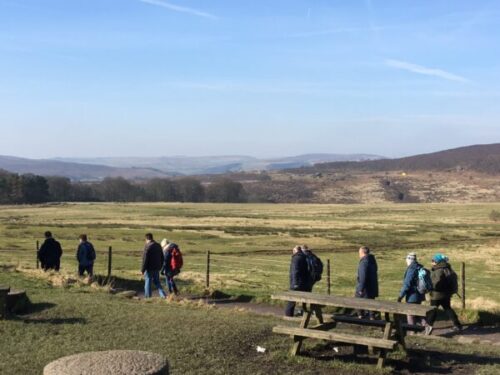 Our Out and About groups are:
Liberated Ladies:

a female-only group that meets one Wednesday each month to go out for dinner, catch up and relax.

Snooker:

led by a snooker enthusiast and experienced staff member, this group meets one Wednesday each month at a local snooker hall for a game or two.

Bowling:

these are so popular, we now have two groups, which meet on alternate Saturdays at a local bowling alley.

Youth Group:

this is for young adults and the group meets on one Monday evening each month to do different activities, like mini-golf, bowling, cinema and meals out.

Walking:

led by an avid walker with great knowledge of local routes, the walking group heads out on one Saturday each month, enjoying Sheffield's most picturesque walks, at a leisurely pace.
Out and About is a monthly invoiced service and we offer everyone a free trial session so they can see if it is for them, and we can assess their needs.
Please contact us to find out more or apply.